Can't decide on what nail colors to choose?
Our ultimate guide to selecting the right nail polish colors! – just for you
(We have spent way too many hours matching our outfits and nail colors)
We too have problems trying to select a suitable color for ourselves.
There was even a period were one of us literally just wore black nail polish for the entire month just because she was sick from trying to match her outfit to her nail polish!
But we figure that there are some "scientific" factors to selecting your nail polish colors…. which we felt can be broken down into these 4 main factors below:
Skin tone

Setting

Occasion

Dressing
Skin tone:
(All skin-tones in general – there are literally thousands of pigments IRL)
Your skin can be broken down into 5 different tones as shown above, ranging from fair to rich. The general rule of thumb here is to not pick colors that are overly bright for lighter skin, and to not pick colors that are overly dark for darker skin. 
For fair skin tones – Pastel colors with blueish/pinkish tones would compliment your skin well, further accentuating your skin tone. Avoid colors that create too high of a contrast (e.g black) or make your nails overly bright (yellow). 
Light skin tones – A skin tone that allows for more playfulness, pastel colors as well as some richer shades of dark red and purple would give off an elegant appeal. 
Medium skin tones – A very versatile skin tone, medium skin tones can experiment with many colors and still pull them off wonderfully. However orange, light green and yellow shades should generally be avoided. 
Tan skin tones – Loud colors are your go to, it contrasts nicely with your skin tone – giving off a beautifully playful look. Colors to avoid however are colors that would match your skin tone too closely. 
Rich skin tones – Deep dark shades like deep purple/red would match your skin perfectly, along with a select few contrasting colors like yellow. Dark brown surprisingly also works very well with this skin tone!
However, rules are meant to be broken! Especially when you account for other factors! Check out some of the colors below – our Gel fusion series has colors to fit every skin tone!
Setting
(Zoom in closer; she's' actually wearing pearlescent nudes!)
Setting – as we define it; is the environment that you would be in when heading out.
The place you would go to also does play into what nail polish you should wear – Does the place have warm lighting, or is it dark?
I would say however, that this is one of the weaker factors out there as you would tend to travel to different places. However we can still break it down to day and night:
Daytime – Colors that are elegant and demure would tend to be more suited for daytime use – as many colors (especially in the city) are already bright and overpowering.
People like to see things that are perfectly matching – therefore pick out colors that are not too outstanding which would match your skin tone well are your go to.
Night – Let your wild colors shine! Go brave with the colors you have on hand (literally) and go for punchy shades that would grab the attention of those around you.
Especially since it is dark, colors that are either dark or bright would tend to shine out in such settings.
Locations
Breaking down location into themes however:
Nature – When going hiking, nude and natural colors are very safe colors to wear; they tend to match with your surroundings very well.
However the term nature can vary from country to country; in Provence light purple shades would work wonderfully while in Nevada orange may work better!
Beach – Yellow, Orange, Blue; nuff said really. This one is not really location specific.
Urban areas – With many loud colors everywhere, it is nice to stand out with less outlandish colors that would match your overall outfit well. Matching colors attract!
Hotels and Luxurious restaurants – You may want to go with something fancier here; rose gold or glitter – or even classic red shades that match your skin would do wonders here!
Clubs and Bars – Bring out your sexiest shades, specifically red. Research has shown that men find the color red extremely attractive on women!
Psychologists from Wuhan, China, showed 280 heterosexual students 32 pictures of the opposite sex and asked them to rate these women accordingly in terms of attractiveness; they were either wearing blue, white or red.
Male students found 'feminine' women wearing red the most attractive! They  also rated them highest for looking 'warm' and competent. Whatever competent actually means – I wouldn't know.
Occasion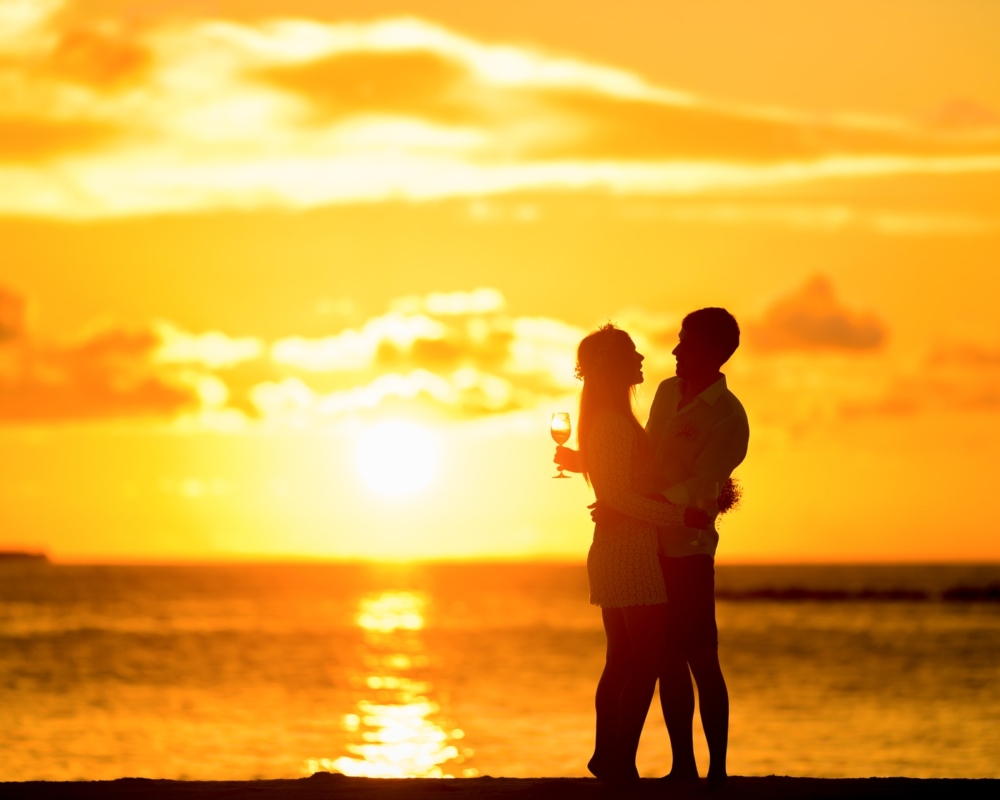 (We always felt that wearing nail colors were an extension of our very emotions)
Depending on the type of occasion – say a date or a christmas party; you might tend to want to wear certain colors to better compliment that festive mood!
Some more common activities:
Dates – Shades in between red and purple would typically work well for dates. It is a safe color to play by as according to research – the color red would make women seem more attractive to men.
Parties – Depending on the type of parties you are going to, formal parties like galas and weddings may call for more elegant nudish colors while house parties or discos might call for wild and outstanding colors (Bright red, blue and such).
Casual – Generally, I would say factors like setting, skin tone and outfit play a more prominent role in this case.
Business – Nude colors, or colors that are dark and not too outstanding are the way to go. Would not want to have neon pink nail polish while wearing formal black would we?
Special occasions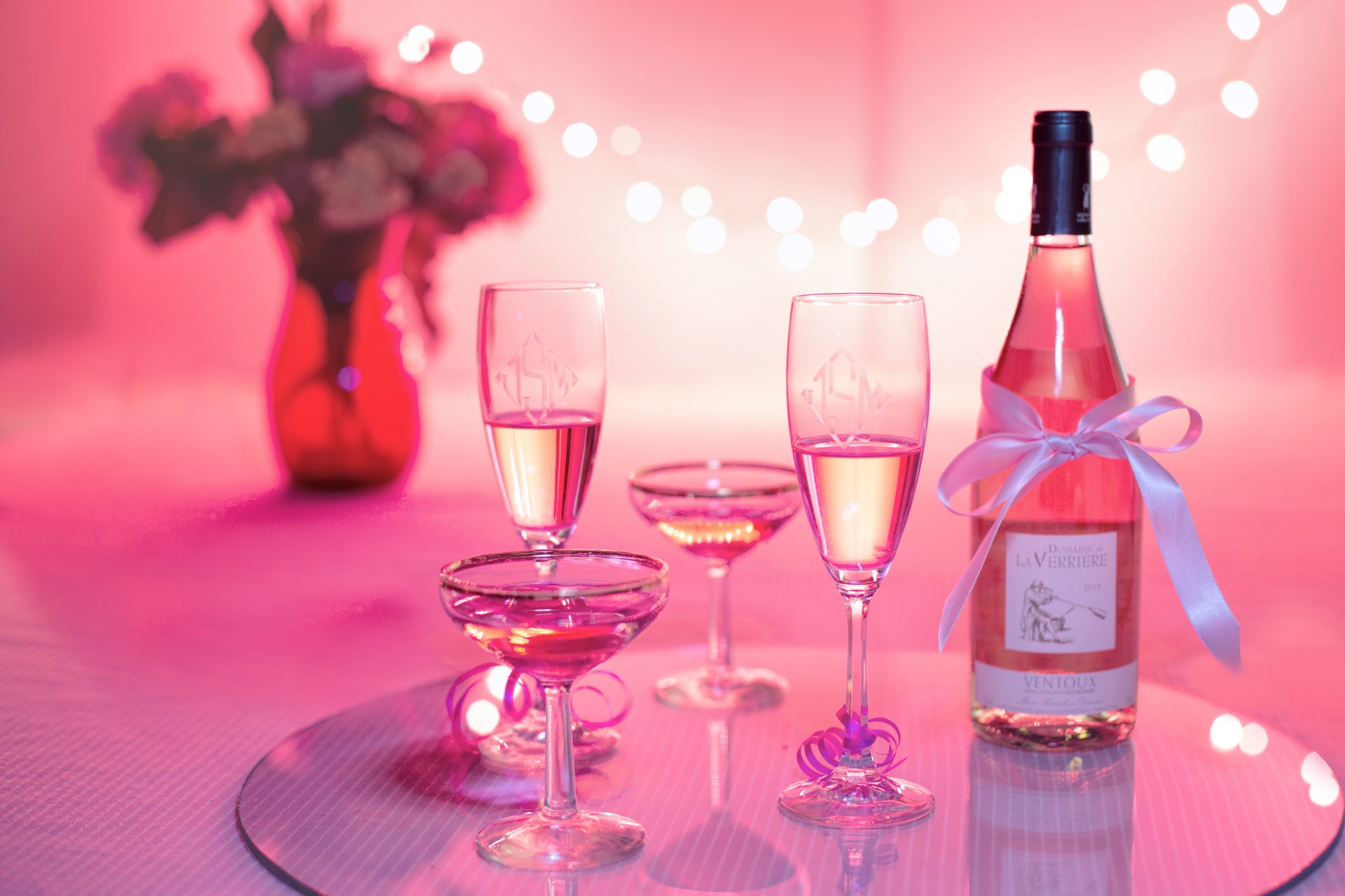 (We want to have Rose for every special occasion)
Chinese New Year – Red, enough said. But you can try gold and silver glittery colors to contrast well with your cheongsam!
Valentines Day – Pink is literally the best color to wear on that day!
Hari Raya – Traditional red and purple colors will do wonderfully, and of course, green to attract more green packets! Hari raya is a very colorful festival, therefore go wild with colors that match your outfit!
Halloween – Anything dark, dark red, purple, green anything!
Deepavali – Much like CNY and Hari Raya, you can never go wrong with red as it signifies prosperity and love. Purple is also another popular color – however, Deepavali is a colorful festival so we would pick out our most daring colors and wear them instead!
Christmas – Glitter nail polish tend to give off a very christmas like vibe, with beautiful christmas lights flashing around households radiating warmness.
Again – if you are feeling adventurous, break some rules! We literally have 44 colors over here for you to choose for festivals! Even a christmas color here!
Outfit
(This is more of an art really; though there is a science behind most things)
This is probably the hardest part in our article; I cannot go into extreme detail as I would have to write a literal essay. But we'll break it down into 2 different areas really to make things simpler – your top and your bottom.
Many times – our outfits consist of 2 to 3 colors only. And we would tend to wear contrasting colors or matching colors only (unless you are going for something attention-grabbing).
Light top/Dark bottoms – From our experience, generally painting darker nail polish that matches that of your darker bottoms are more suitable than matching your top. It would look messy if we try to match our nail colors to our top, however if you can find a nail polish to match your top and bottom – then treasure it!
Dark top/Light bottoms – This in our opinion would still call for darker nail polishes. However, matching your light bottom color with your nail polish seem to look fine as well!
Dark top/Dark bottoms – If you are wearing dark colors only, it is best to wear dark nail polish shades that are matching.
Light top/Light bottoms – Light pastel-like colors, or elegant demure shades would work well for light outfits.
To give more meaning than just "Light and Dark" here is a general rule of thumb when selecting colors: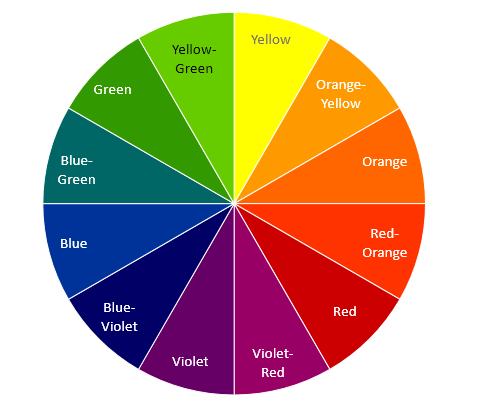 The opposing colors you see in a color wheel are called complementary colors, while red, blue and yellow are considered primary colors – by which they also compliment each other.
What you should not do in fashion is to match colors that are too similar with one another; which may turn out awesome in certain circumstances but turn out quite badly in most cases. Thankfully most of our wardrobe are not rainbow colors or clown-like – as we have staple colors like black, white, navy and dark brown which matches any color within the color wheel (with the exception of blue-violet and navy).
Therefore, when selecting your nail polish, try not to select colors that are of the same shade to your clothing – but not exactly the same shade either. That is why it is better to compliment both your bottom and your top with a complimentary shade.
Conclusion:
We hope this article has been informative to you! Selecting nail polishes can be tough… but we can definitely say for certain that taking five minutes to carefully look through these 4 different factors would narrow your choices down to a few shades that might just suit you perfectly!
However, at the end of the day – and most importantly of course; your nail polish should very much fit your personality.
We always treat nail polish as an extension of our personality here at Trish & Tash, and we hope that you do not necessarily restrict yourself to logical choices – but to how you would "feel" when you apply these colors onto yourselves!
Cheers!
Tash