Taking some model-like shots for Instagram?
6 Places for Insta-worthy Pictures in Singapore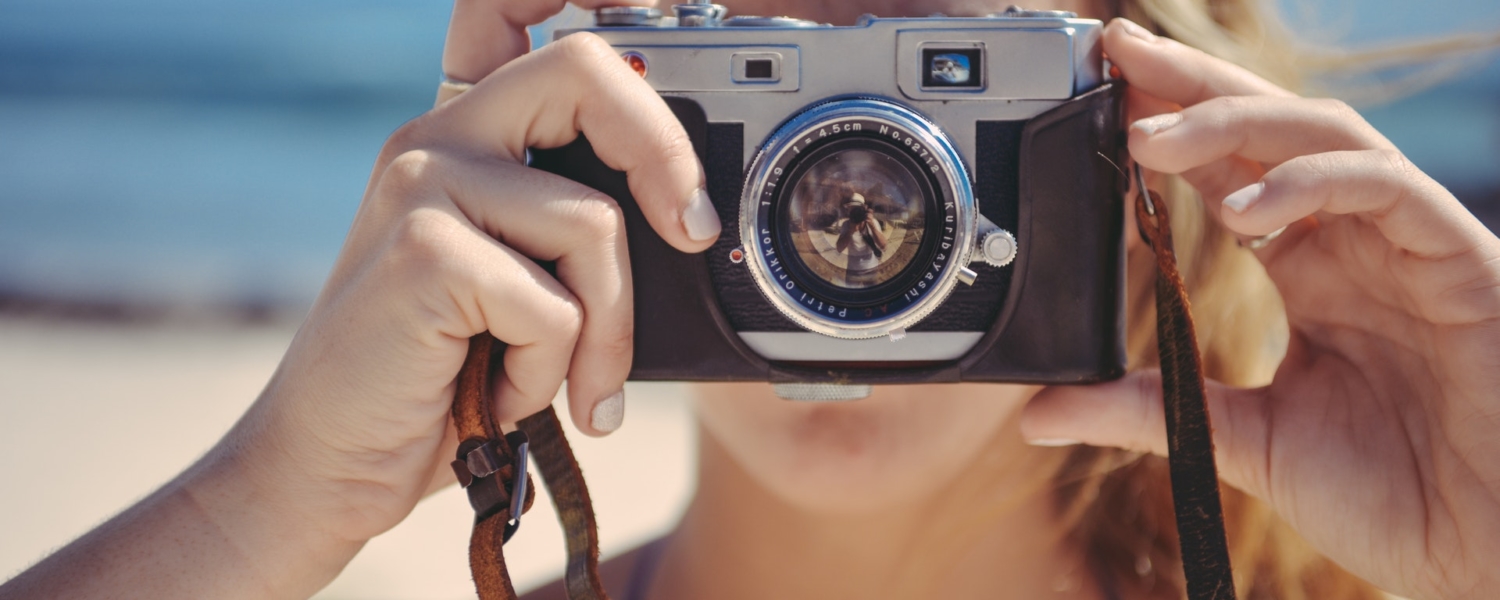 (We have spent way too many hours matching our outfits and nail colors)
Some say Singapore is a small island with nothing much to see – I beg to differ.
I don't blame them. Look around you; all we see everyday are HDBs!
But few know, there are a many hidden gems in SG that are really photogenic that many adventurous Instagrammers tend to miss out.
Below we list 6 of these places – some requiring treacherous trekking while others would only require your MRT pass!
Bayfront
(It's one of the most iconic spots at night)
We'll start with the most obvious spot – fine it really isn't a hidden gem but it is too good to pass!
I would say that the scenery around this area at night is the best time to take fashion and street photos; though you would need more than just a camera with flashlight; or just very lucky lighting.
If you have quick photography hands – and a love for anything neon shining in the dark; there is a lightshow called SPECTRA which you can take shots of with your model.
It is an outdoor light and water show that will be displayed at the Event plaza along the promenade for about an hour (we came late so we were not really sure).
VENUE: Near Marina Bay Open Carpark
LOCATION: 11 Marina Boulevard, Marina Bay City Gallery, Singapore 018940
NEAREST MRT: BAYFRONT (CE1, DT16)
SuperTree Grove at Gardens by the Bay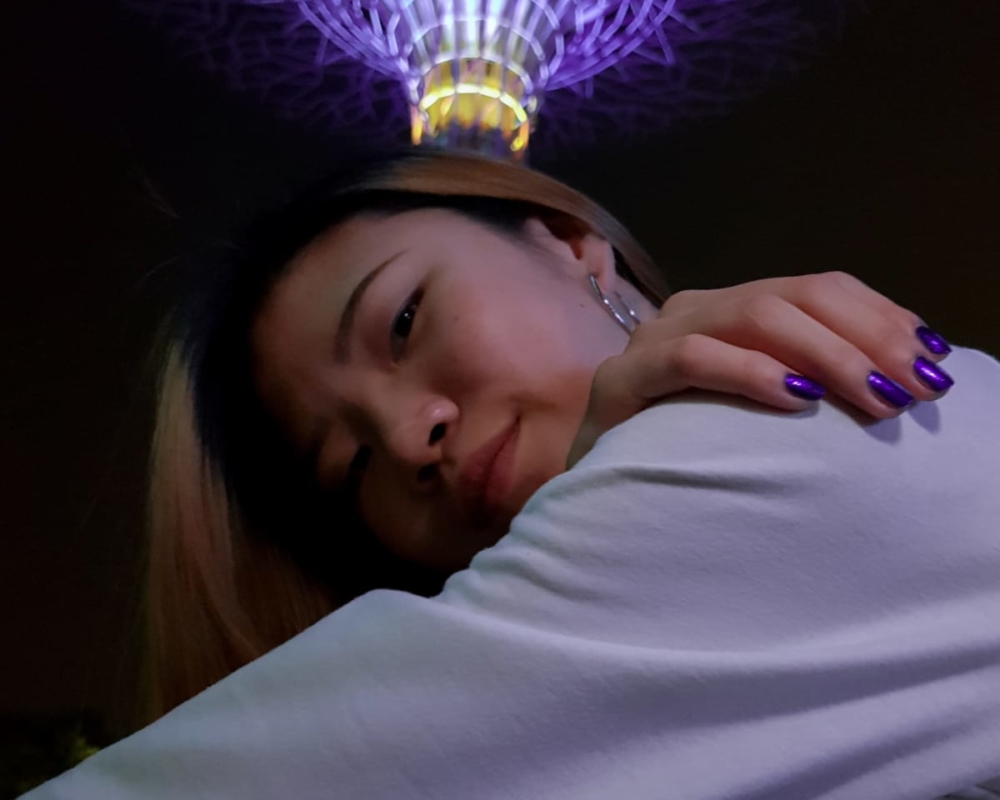 (This photo's lighting could be better – like really; forewarning to you guys to bring good lighting!)
Ok another "not so hidden" gem as well – this place is quite obvious too. (next one is not that obvious)
It is pretty crowded but however one of the nicest place to go on a date.
With the mysterious and mystical vibes you would get from this place, you'd be taking pictures that has a very dreamy vibe.
Not only to mention the great pictures you can take here, at night, there will be a music light show at the Supertree Grove and it is a very exciting and dazzling event to witness – and to take Instagram shots with!
Called Garden Rhapsody – The light show is daily and is ongoing every single day!
VENUE: Supertree Grove
LOCATION: 18 Marina Gardens Drive, Singapore 018953
NEAREST MRT: BAYFRONT (CE1, DT16)
A Rail Road - really!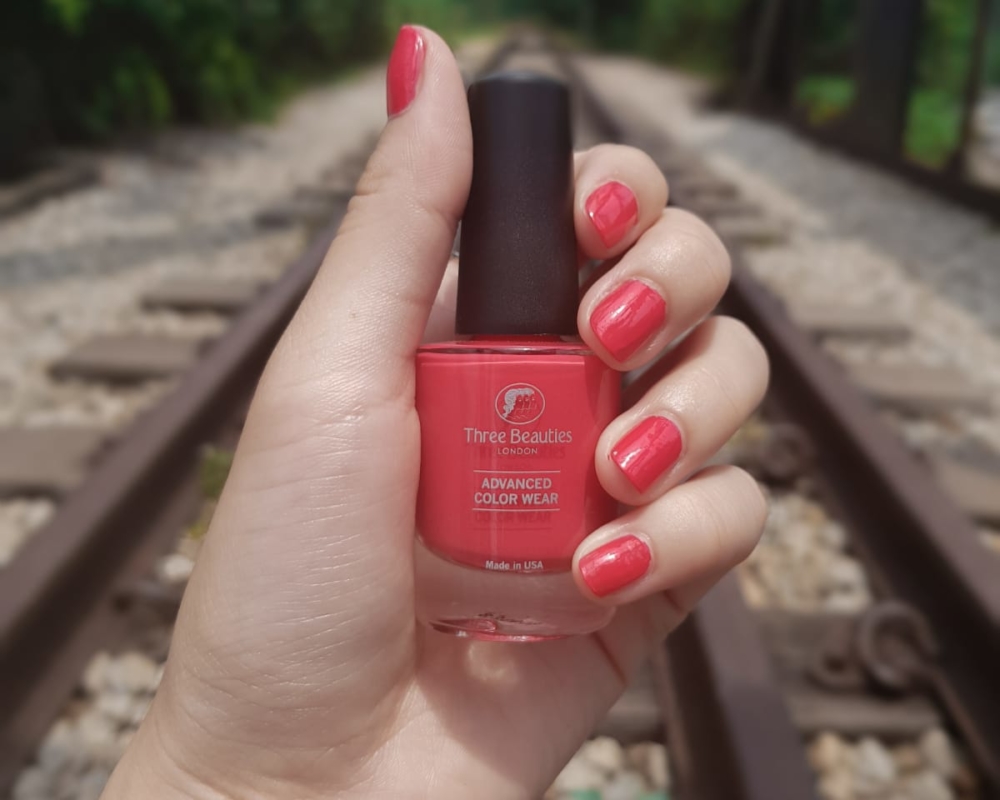 (No kidding – unless you live around the area you would know; none of our friends knew at least)
This is in fact one of the most popular wedding photoshoot places in Singapore and as you can tell, it is actually an old train track that was not demolished and beside it is a street of cafes and stores called The Rail Mall! 
Stretching for quite a long distance, taking a walk down these train tracks can lead to super interesting places! We even went through a tunnel that had awesome graffiti in it when doing our shoot.
However be cautious because there were alot of bees hanging around and it was quite a terrifying experience for me. But however, in the end i was really happy with the picture and i am sure that many of you reading would definitely go on a trip here to take a glimpse of our past!
Sidetracking a bit though, this is the best area to go grab lunch while you are taking a photo! I highly recommend going for lunch at Rm Springleaf Prata Place!
They have the wonkiest pratas available and so far i have tried their Prata Alfredo and it was super good! Imagine the oozing cheese and the creamy white sauce encased in a crisp thin layer of prata.
Definitely one of the best places to sit down and enjoy some unique indian food with western twists.
VENUE: Near Rm Springleaf Prata Place
LOCATION: 396 Upper Bukit Timah Rd, Singapore 678048
NEAREST MRT: HILLVIEW (DT3)
Little Guilin at Bukit Timah Hill
A park for all those joggers and explorers to go and enjoy the scenic views and the landforms!
Not to mention the pictures that you can take would look so good with the big granite rock cliffs behind you!
You would be so astonished by how beautiful the scenery is (You would think it's not SG) and how exciting when you explore the area and find certain animals crawling about and spotting turtles in the waters – though no guarantee you would be able to pose with said animals.
It is very near to Bukit Gombak MRT but remember to go to the toilet first before exploring! From my experience, there was no toilet at the park so i had to walk all the way back to the MRT station which was kind of interrupting the experience overall.
However, if you need to quench your thirst or grab a bite, opposite of Bukit Batok Town Park is a 7-11 store where you can grab your goodies from!
There is only benches and stones available for more sentimental models shots, with early 7am or 7pm having the perfect lighting for such shots.
VENUE: Bukit Batok Town Park, Little Guilin
LOCATION: Bukit Batok East Ave 5, Singapore 650242
NEAREST MRT: BUKIT GOMBAK (NS3)
Woodlands Town Garden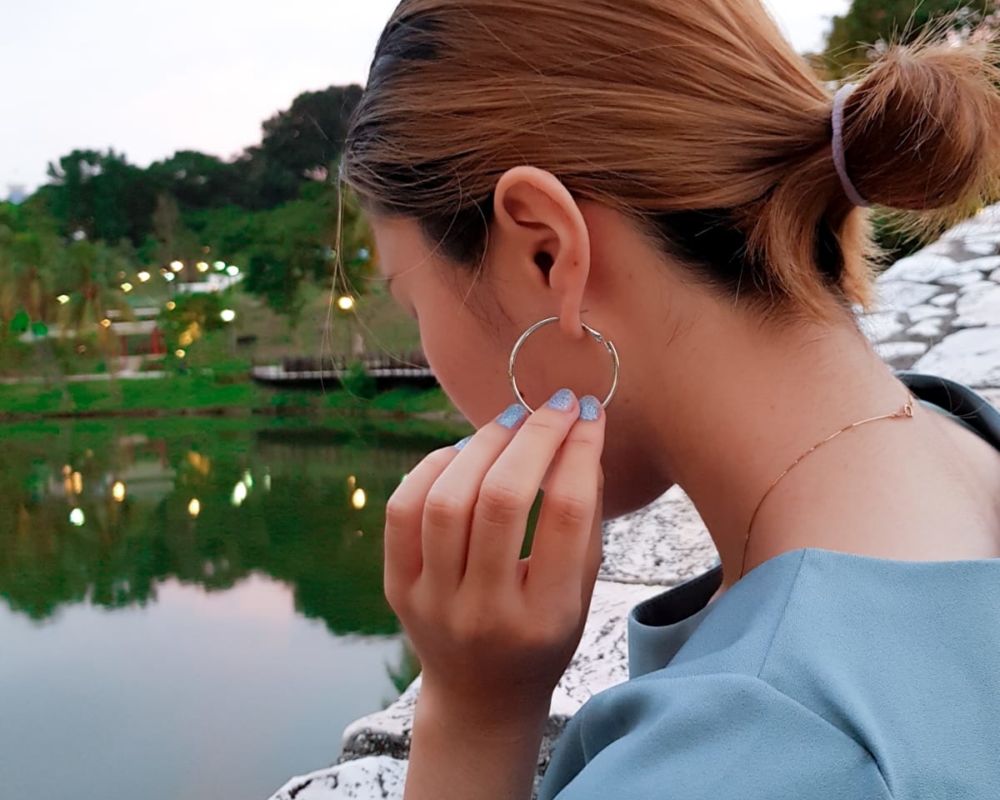 This was yet one of the prettiest parks i have been to which was renovating to a more cleaner and exciting place to be!
So many photogenic spots for you take; especially the bridge!
With playgrounds and big swings for adults to spill their inner childish desires to a giant stone bridge that looks so beautiful from afar.
Definitely a place for fun-adult/childish shots!
It is not crowded and definitely a great place to go to if you want to escape the busy crowd that would usually be cumbersome for photography.
VENUE: Woodlands Town Garden
LOCATION: Woodlands Centre Road, Singapore 738930
NEAREST MRT: MARSILING (NS8)
Abandoned Brunei Hostel - Istana Woodneuk's Sister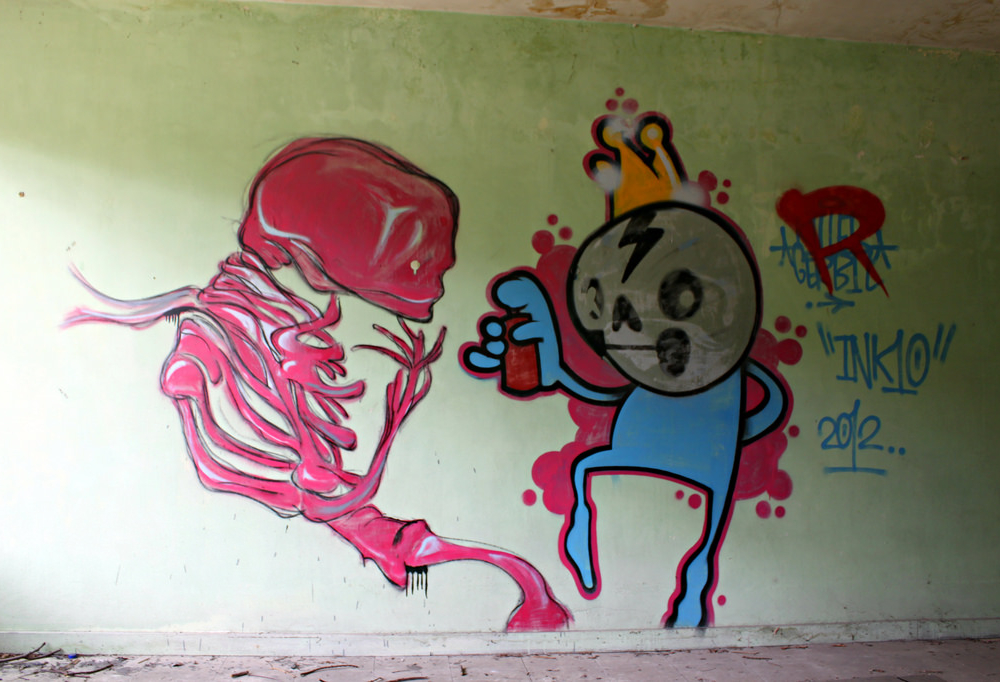 (Cool stuff only – though watch for broken glass!)
Many have been raving about Istana Woodneuk – but talk about Brunei Hostel and they turn clueless!
This place is bigger; with a lot more creative graffiti! Nicholas (our finance guy) knows this place in and out – he's been giving free tours for years and has said that people leave this place with flooded group photos as there are literally too many things to snap photos of;
The graffiti you see above, another one on it's opposite end, the different graffitis of each room at the level above  etc. or the collapsed floor.
This place is perfect for street-wear model shoots, or shots aimed at giving a dystopian sort of vibe; with a spacious views and a lot of graffitis to play around with.
Nicholas has refused to comment on ghosts and stuff – and he has cautioned that this place may get swarmed by Policemen if neighbours are annoyed! So be warned!
VENUE: Brunei Hostel
LOCATION:40-60 Tanglin Hill, Singapore 248054
NEAREST MRT: Redhill/Orchard
Conclusion
Hope you have enjoyed our short-little article!
There are only so many locations for photoshoots in Singapore; we would need to resort to unorthodox locations to really ensure that our shots stand out.
Also – ensure that you bring insect-repellent especially to the more remote places as they can get you itching like crazy!