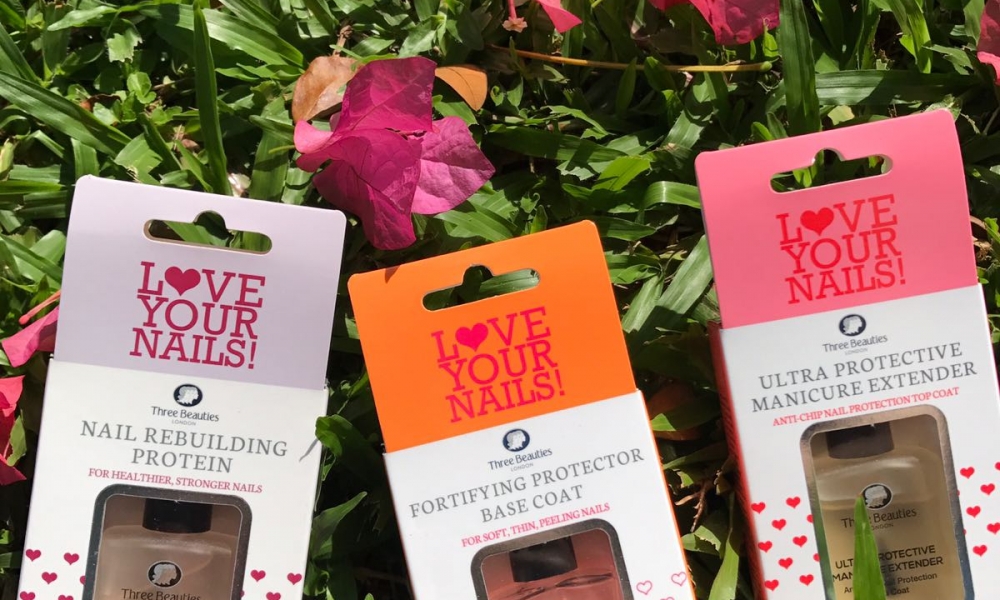 Time to Love your Nails!
Hi there! Trish here again.
I am probably the last person you want to talk to when it comes to 'loving your nails'. Admittedly, I have been using a wide variety of nail products over the years, and to sum it all up, my nails started turning very yellow and brittle and I actually had to visit the doctor as it really started to worry me (I think changing colors every 3 days MAYBE the issue).
I only started really caring about the health of my nail like last year?  Researching more into the topic of nail health , I realised that this is like honestly not being advocated enough. When was the last time you heard somebody applying nail polish saying "This is pretty toxic, I wonder how it could affect me"?.
So that is why I am starting a series called "Advocating Nail Health" as well to talk about how we can keep our nails healthy and the symptoms we should look for on our nails. We will roll article out every week, so do Click here for notifications if you are pretty interested in knowing more about nail health!
With that out of the way, the brand I am working with also happen to have a range of nail treatment products that are produced specifically for consumers like us (Others are like extremely expensive), therefore, for today's review, we'll be taking a look at the Love Your Nails series by Three Beauties!
Again though, just like last time, we'll be doing it in the same fashion – albeit a slight twist to it since this isn't exactly a Nail Polish.
So 2 things we will be going through – Uniqueness and it's Health benefits.
So without further adieu, let's begin!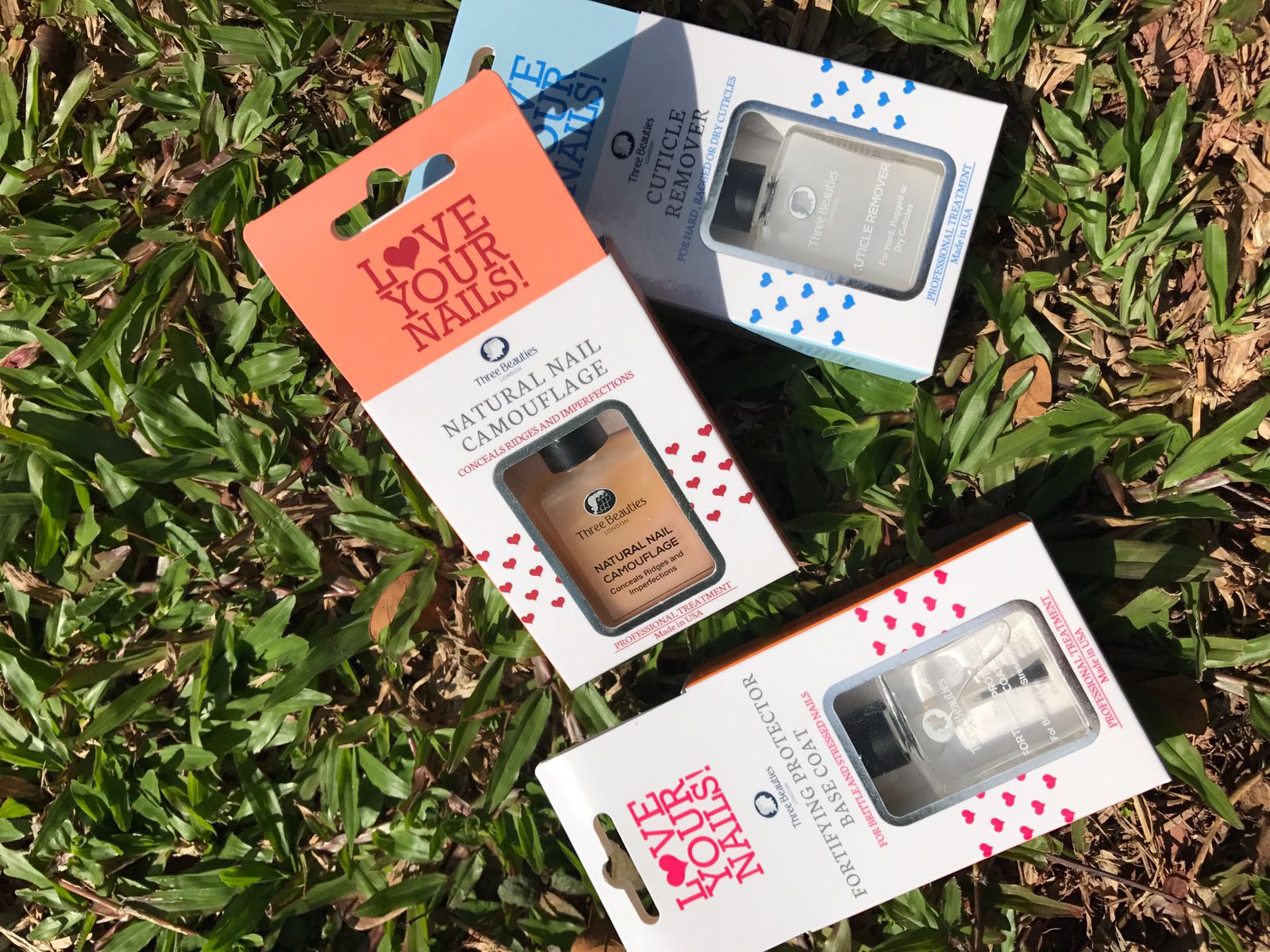 Uniqueness
In my last post, I talked about why I decided to support Three Beauties as a brand, and why I am pretty upfront and clear about it to you guys (see here). To summarise it all, I felt that their way of doing things has the consumer's best interest in mind by giving consumers what they need and want (Animal testing-free and non-toxic chemicals). The overall ethos still stands with these products too!:
Free from toxic ingredients

Not tested on animals

It is probably the only one of it's kind (in this price range at least!)
Scouring across the Web for hours, I can't seem to find similar product ranges that cover just about everything the entire LYN nail treatment series covers. In fact, rather than showing you this infographic later, I'll show to you now so you have a rough idea on what it actually does:
Pretty nifty right? Having tried about 4 of these, I would say they work pretty well especially when I had pretty dry cuticles at one point.
The entire product range covers just about any nail problems one would usually encounter, such as brittle nails and the all-so-common yellow nails itself. 
For it's uniqueness, I genuinely am giving this 10/10 Pizza Rolls.
Health Benefits
Not going into too much detail for each particular product (You can check them all out over here!), I can generally say that these products do work (I only used 4 out of the 7) and my Nail health has seen quite a dramatic increase over the course of a few weeks and months.
Adding in my own weird twisted examples, I will make this summary a lot less boring and technical: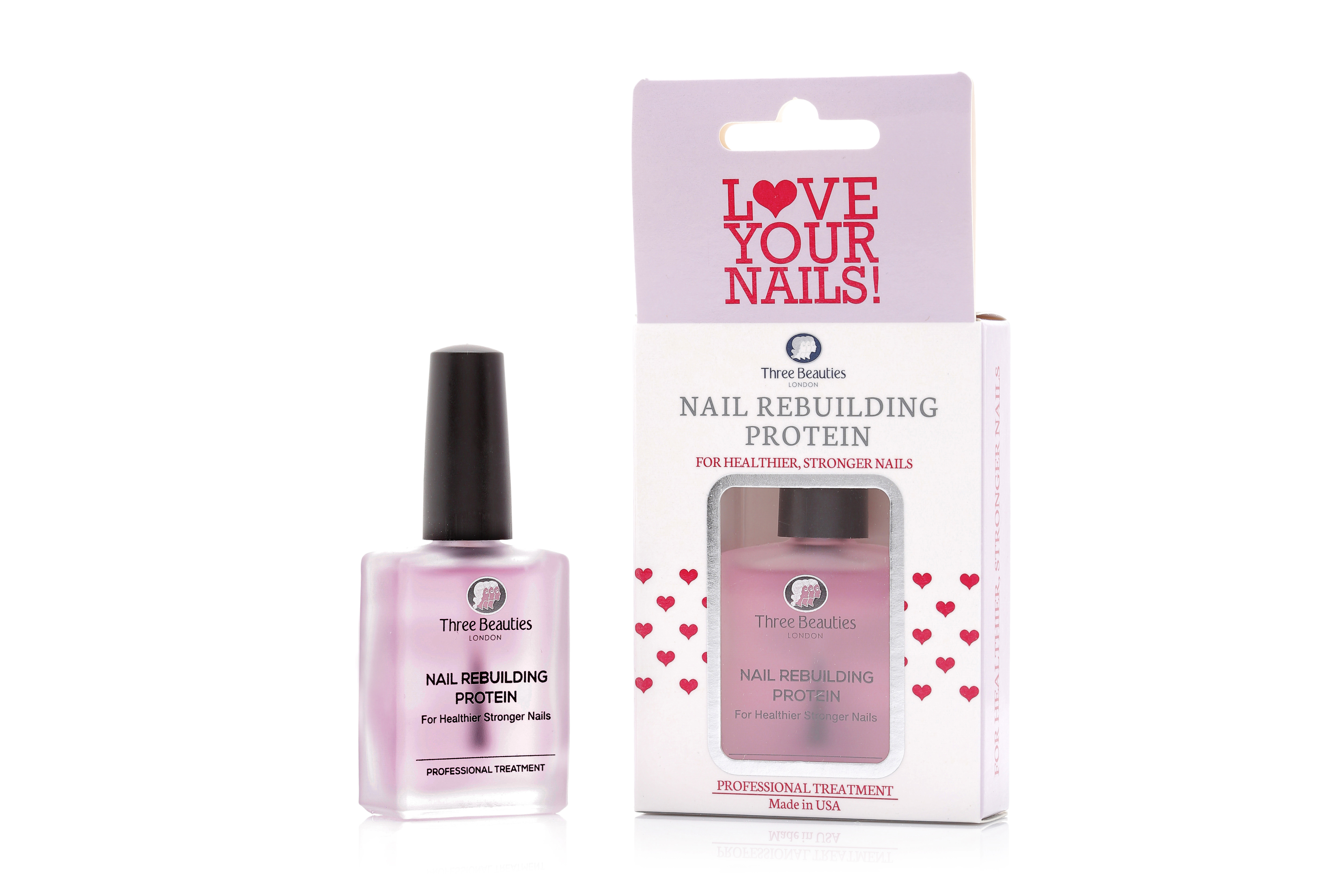 Nail Rebuilding Protein
I found the Nail Rebuilding Protein to be particularly helpful in rebuilding the strength of my nails, though I cannot wear any nail colors while applying it.
Stereotype: Literally Panadol for Nails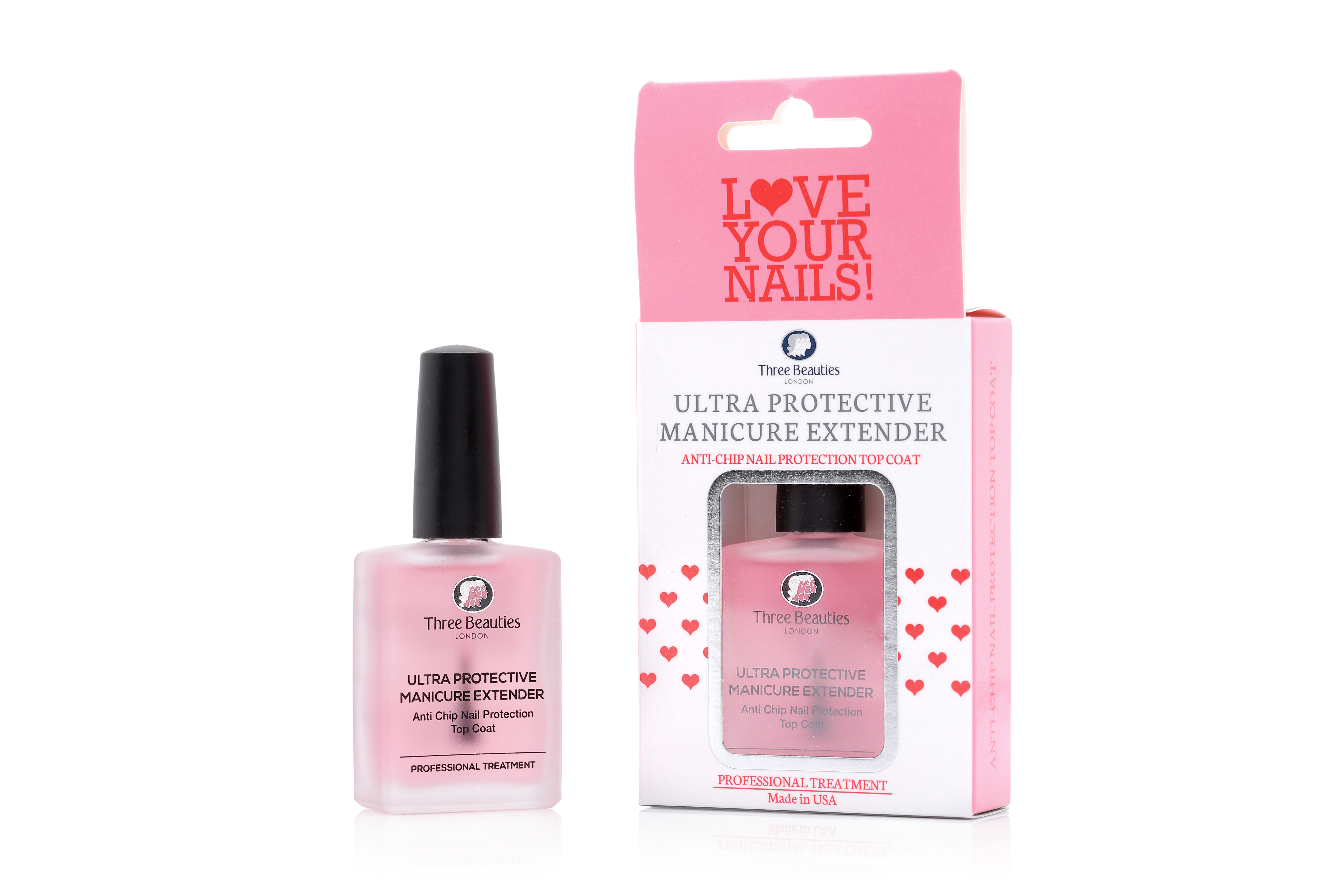 Ultra Manicure Extender
Another awesome one I used that was particularly useful as well was the Ultra Protective Manicure Extender, as my nail colors actually do end up like X2 longer at least.
Stereotype: Some sort of bulletproof glass
Fortifying Protector Basecoat
There are two of these in the same series, one is meant for Brittle and Stressed Nails while the other is meant for soft and peely nails. The 2nd one (red) contains Aloe to help reinforce and thicken nails, while the 1st transparent one is generally stronger based from experience. Otherwise, like every other base coat, it does help you easily manage your nail polishing routine.
Stereotype: This is like a pad with wings, protect and reinforces HAHA
Cuticle Remover
It helps you remove dried and hard cuticles quickly and efficiently.
Stereotype: It's like threading your brows, but you know the hair will grow back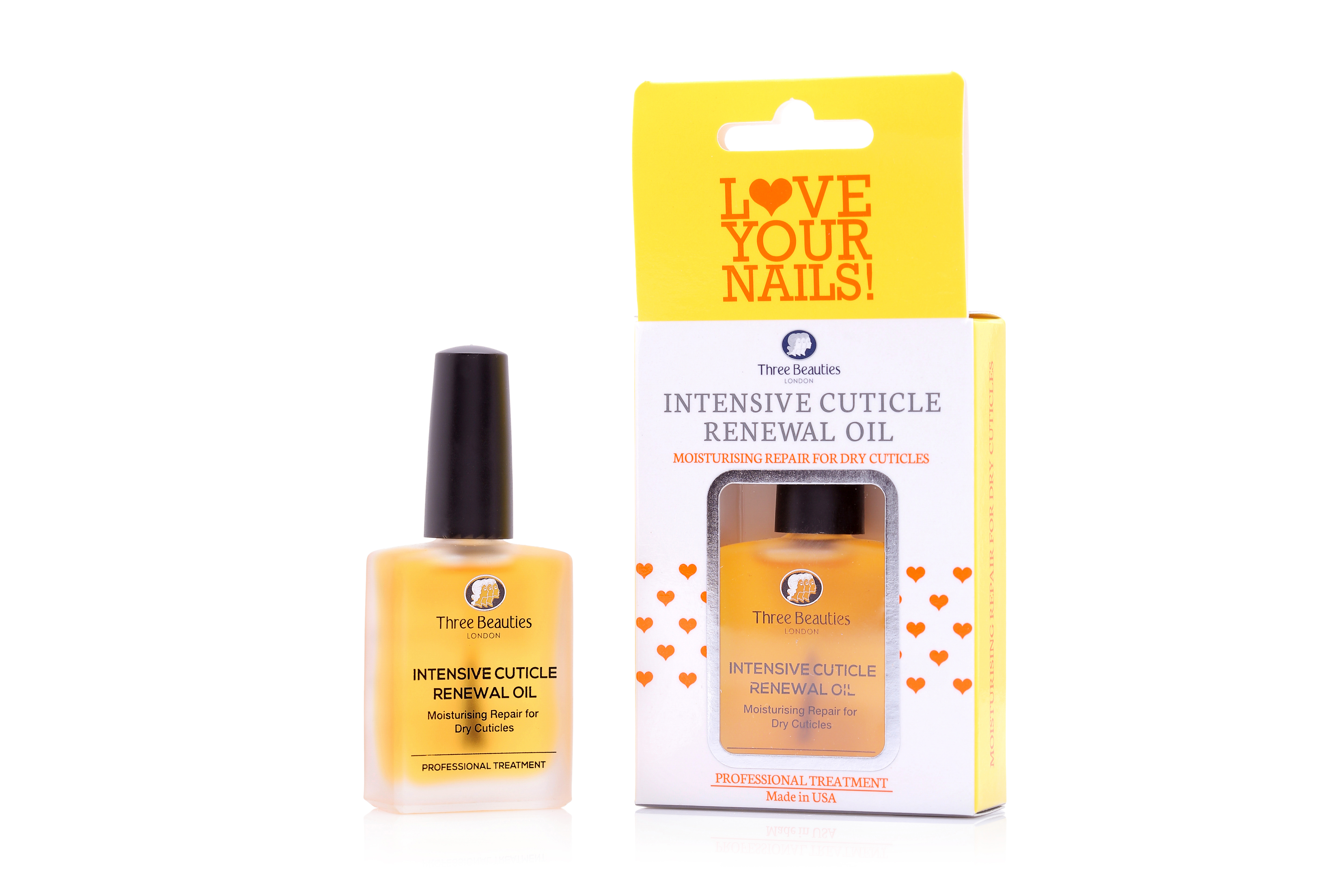 Intensive Cuticle Renewal Oil
A more better solution than the Cuticle Remover Oil, it is generally more long-term (in it's process) as it contains Vitamin A and E which in turn stimulates healthier nail growth. Also it softens and moisturises existing dried cuticles on your nails.
Stereotype: It's like shaving off your brows lol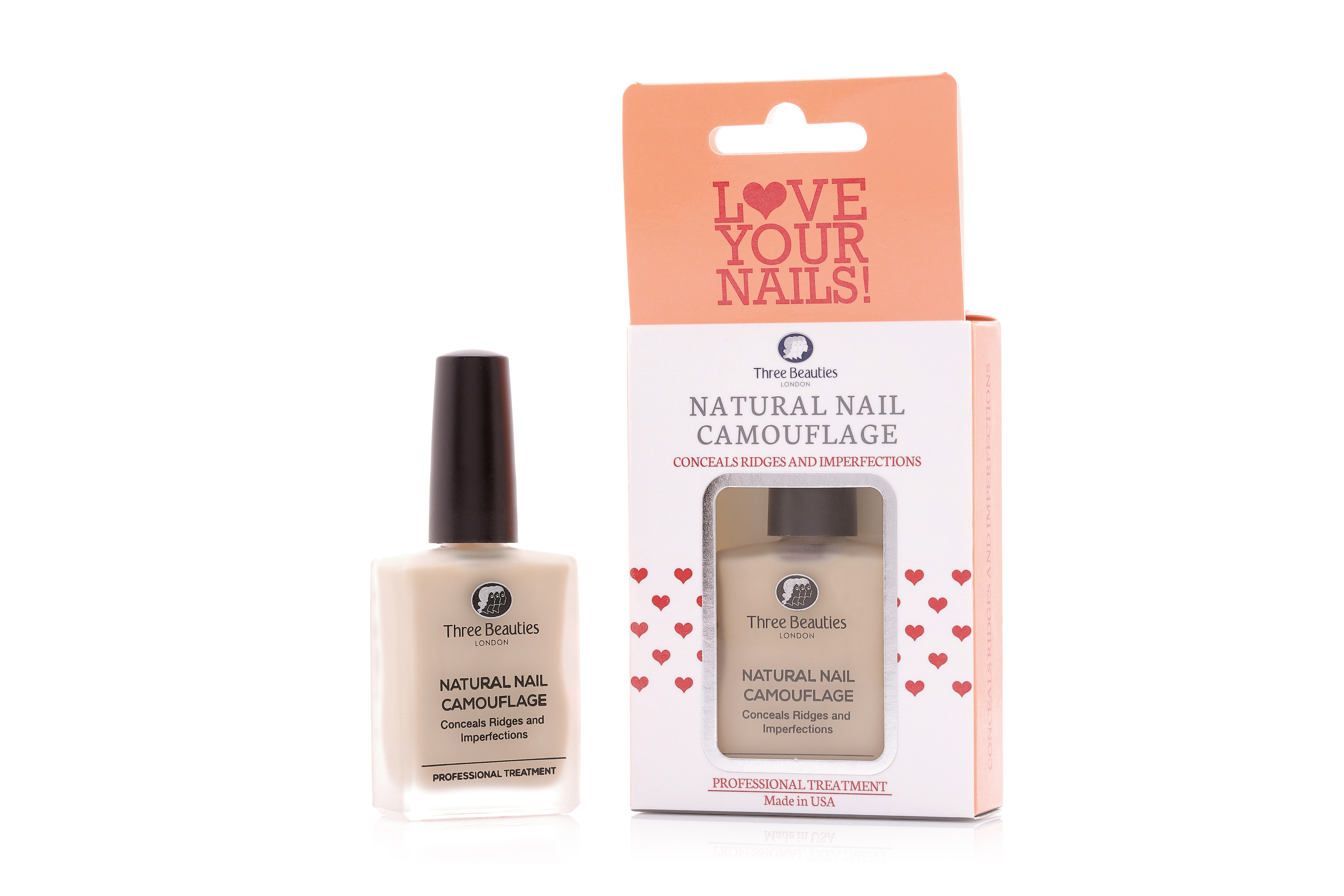 Natural Nail Camouflage
Literally a concealer for your nails, it works exactly as how you would conceal blemishes on your skin and in this case, concealing spots and dis-colorations on your nail plate itself.
Would give this an overall 8/10 Burritos, as it really does have an impact on the health of your nails at the end of the day. Do give it a shot if you consistently use Nail polish, or heck, if you rarely use them at all, as it can help make your Nails look healthier.
Conclusion
Coupled with the fact that this nail treatment range is not tested on animals, as well as the fact that it is toxic-free, I would say this is definitely a win.
I am not promoting this because it is on my store, but I really think it is worth a try as it is something that you cannot find elsewhere and it really does work for the both us.
You can check them out over here if you are interested in buying, also, since you did manage to stick through with me till the end of the article, I'll let you in on a little secret. We will be having discounts every Friday, so hold off your purchase and get 20% off on that day instead! (click here to set a reminder)
Otherwise, thanks for reading! We'll be starting our "Advocating on Nail Health" series as soon as we get things off the ground.
Signing off,
Trish
$

20.00

Anti-Chip Nail Protection Top Coat Creates an exterior barrier to environmental elements Extends the wear characteristics of nail lacquer Clear…